CAPVERTO project-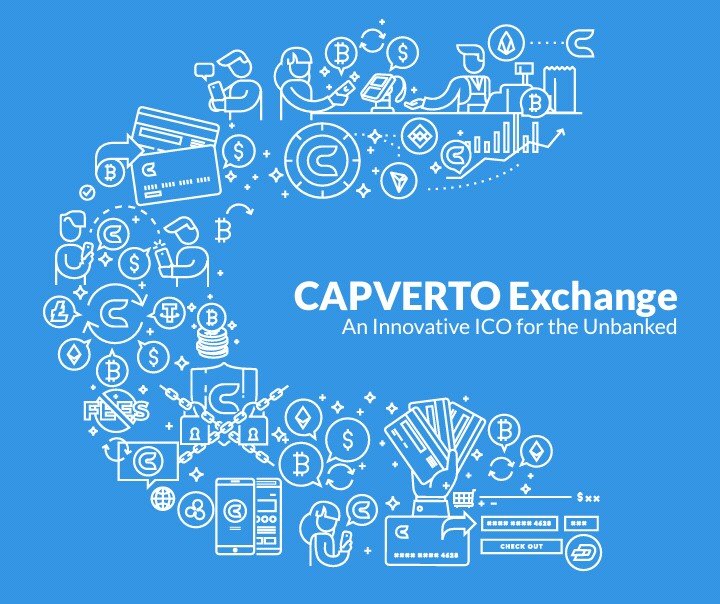 Capverto Exchange is essentially a non-banking financial and credit organization. The company offers a range of banking services based on the use of decentralized CAP cryptocurrency. Capverto will be a financial platform for the future, without the drawbacks of classical banking institutions. The idea is not new, but the project has distinctive features.

International Prepaid Cards
In particular, users are offered an international Prepaid card CAPVERTO - a kind of bridge between the Fiat and the CAP cryptocurrency. The maps will be multi-level and differ in colour. Each cardholder receives the number of CAP tokens corresponding to the level of the purchased card, starting from $ 100 for the base blue card. Like the usual payment card, the CAPVERTO card can be used for shopping in the store and on the Internet, but up to 2 per cent of each transaction is reinvested in CAP, allowing you to stabilize the CAP rate. There is also a full-featured system of incentives, which allows you to receive direct discounts from affiliated vendors.
P2P money transfers and crypto-loans
The CAPVERTO Exchange web portal provides each user with integration with an IBAN / SWIFT account for fast, convenient and cheap P2P payments, which are much more economical than Western Union and FOREX, especially when sending money internationally. Another feature is the credit tool, based on the use of CAP cryptocurrency. It is much more convenient than traditional loans in banks. For example, if you have a free CAP currency, you can lend up to half of your savings to another user of the CAPVERTO Exchange system. It does not matter whether you are an individual or a legal entity. Funds can be provided only for up to 6 months. The annual interest rate is 8 per cent per annum and is paid instantly to the lender. Platform Capverto independently removes a payment for credits and guarantees return of means to the creditor. Borrowers in turn benefit from not rely solely on traditional financial institutions.
The exchange offers the following:
Prepaid card program
Secure lending and borrowing P2P
Copy trading platform
Cryptocurrency insurance
Expandable smart contracts
Capverto warranty agreement
Capverto works as an extensible framework with open source code that users can use to create applications of the blockchain That allows users, individual or corporate, to create a custom block-chain.
When it comes to prepaid programs, Capverto develops prepaid cards that serve as a link between money and cryptocurrency. For example, if you have a prepaid card, you will receive a number of CAP tokens equal to the level of the purchased card, which starts at 100 for the base blue card.
You can use your Capverto card for in-store and online purchases. When you make purchases on the card, up to 2 percent of each transaction is reinvested in the CAP, which ultimately affects the value of the token. In addition, there is a full-scale reward system, which allows direct discounts from affiliated sellers.

Secure lending and borrowing P2P
Exchange Capverto provides a safe and convenient transfer P2P. Instead of having to hold the cryptocurrency and hope that it will be appreciated, the holders of the currency can provide up to half of their remaining asset value and to get her interest. The annual interest rate is currently 8 percent, an amount that lenders can get instantly. At the same time, borrowers can benefit from not being dependent on traditional financial institutions.

With Capverto, users can easily follow and copy the trades and portfolios of others. Copy trading provides new users with an easy way to get started as well as affect the value of the CAP token. In this article a lot more, because 10 percent of the profit gained on the platform, can be exchanged between the original trader and capital Capverto. Deduction and sharing occur automatically, and then the exchange reinvests its share in the CAP.

A unique feature on the platform, cryptocurrency insurance gives users the peace of mind that their valuable assets are safe from theft This product inspired the famous Mt Gox to be exchanged in Tokyo. Capverto exchange offers this product in partnership with RiskPoint.

Expandable smart contracts
Capverto provides the infrastructure with open source software, which users can use to create custom applications chains. You can learn more about this from Your github repository, where you can learn h
ow to use your smart contract to create custom chains.
The financial ecosystem of the future
CAPVERTO Exchange offers an innovative financial product, using the unique advantages of crypto currency. It unites the worlds of fiat money and crypto-currencies, presenting the program of international prepaid cards, associated with innovative banking and trading functions, oriented to the CAP token. All the features of CAPVERTO Exchange affect the cost of CAP, that is, its price is a reflection of production activity, and not by speculation. Assets in CAPVERTO Exchange can also be protected by crypto insurance.
Token name: CAP
Price 1 CAP = 1.82 USD
MVP/Prototype: Available
Platform: Ethereum
Receive: ETH
Soft stamp: 1,125,000 CAP
Hard cap: 171,375,000 CAP
Country: Denmark
Whitelist/KYC: KYC & Whitelist
All tokens will be distributed according to the following methods: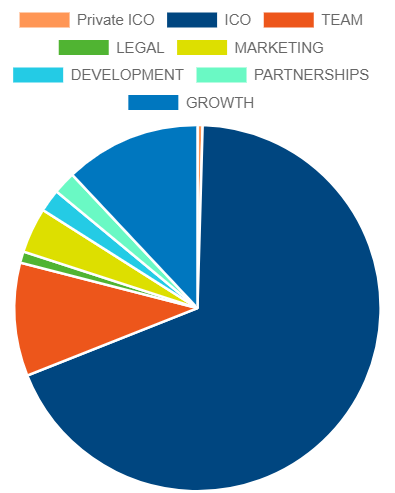 Project roadmap
Q4 / 2017: This concept is born.

T1 / 2018: This concept is under development.

Q2 / 2018: Private sale of CAP tokens.

Q3 / 2018: Public sale of CAP tokens.

Q4 / 2018: Check security and performance. Capverto officially launched the platform.

T1 / 2019: Launch the application for iPhone and Android.

Q2 / 2019: Launch the Whitelabel solution.

Q4 / 2019: Exit payment solution for the seller.
https://bitcointalk.org/index.php?action=profile;u=994347
ETH : 0x2a06cA331D46E30ea742698204Fc49c69c9cD922